Retrospective exhibition at Muséet för Samtidskunst Oslo
13/9 2013 - 23/2 2014
kjARTan Slettemark:
The Art of being Art
Kjartan Slettemark (1932-2008) was and is one of the most well-known, loved and cavilled Nordic artists. For half a century, he was an active driving force on the Nordic art scene. Slettemark did not distinguish between art and life. As the idiosyncratic spelling of his first name indicates, art had been a part of him ever since he was christened as a child.

kjARTan Slettemark: Kunsten å være kunst (the Art of being Art), featuring the Norwegian and later Swedish artist Kjartan Slettemark, is the first extensive retrospective since his death in 2008, and the first major exhibition of Slettemark's works in Oslo since his official breakthrough at Kunstnernes Hus in 1982.
Since the artis's personal life is so intimately linked with his artistic practice, the exhibition is organised more or less chronologically. It spans from the first drawings he made in Naustdal to the last works he produced in Stockholm.
The chronological aspect is also essential since his work can roughly be divided into two periods, before and after the late-1970s. From previously having presented himself as an anti-authoritarian fighter focusing on an external enemy, he gradually moved on to place himself at the centre of art, in a more introspective oeuvre. Instead of criticising the system and the powers that be, his art assumed a healing aspect. The primary role of art was no longer to criticise but to cure. To exorcise evil with art.
Throughout his artistic career, Slettemark used art as a means of attaining personal freedom. Naturally, art influenced his life, and life influenced art. But both were subordinated to the autonomous self. All the hands he bit, and the countless identities he adopted and discarded all through his active life were different manifestations of the individual's right to create him or herself. While his artistic styles and strategies changed over time, the transcendental goal of expurgating a fixed identity remained constant.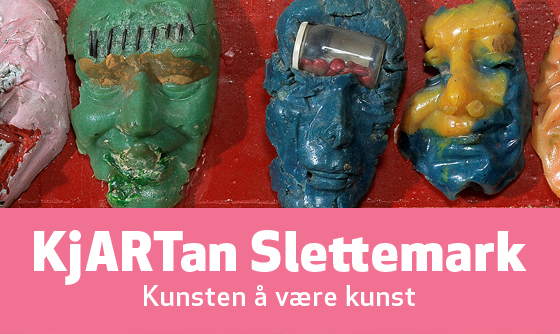 Hommage kjARTan Slettemark
1 september - 27 oktober 2013
Galleri Voksenåsen
Voksenåsen Kultur- og konferensehotell
Ullveien 4, Oslo
Tel 22811500
info www.kulturkonsept.no
Kristin Jordfald
SandenHelg med glimt av SlettemarkART 2013 24-25/8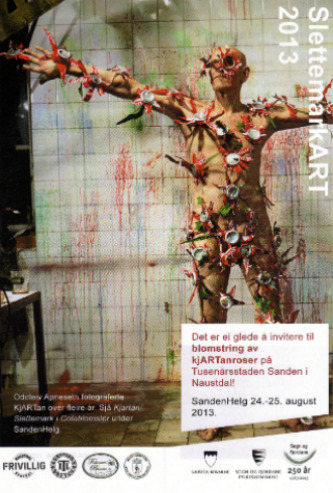 Varbergs Konsthall 14/1 2012
>>>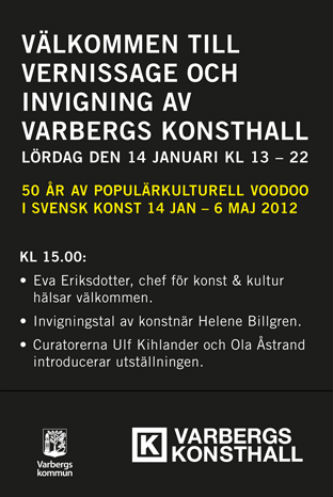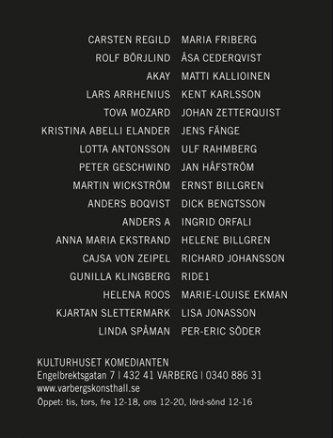 Naustdal 21-23 oktober 2011
SlettemarkART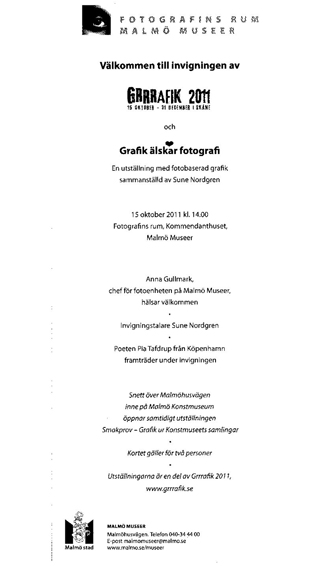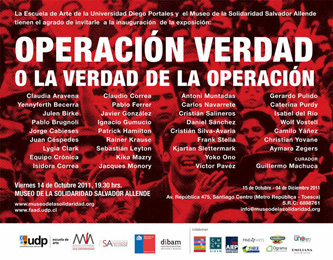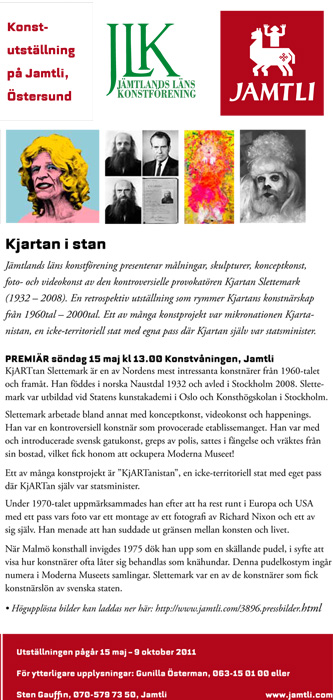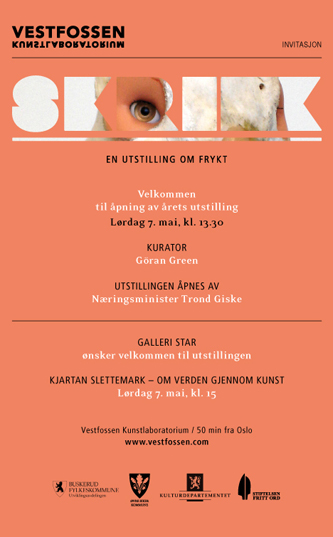 4.9-14.11
Svensk Konceptkonst
Kalmar Konstmuseum
-
1/10
Jubileumsutställning
i Galleri VoksenÅsen
Ullveien 4 N-o791 OSLO
www.kulturkonsept.no
13.2 2010 kL 14.00
HAUGAR VESTFOLD KUNSTMUSEUM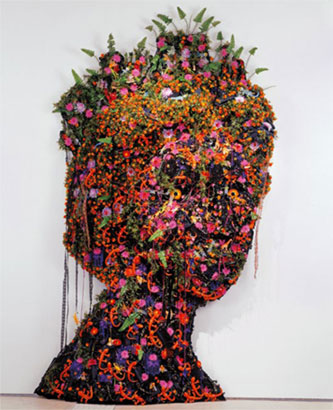 29.1 2010 kL 17-20 galerie bel'art

Hyllning till KJARTAN SLETTEMARK
(1932 - 2008)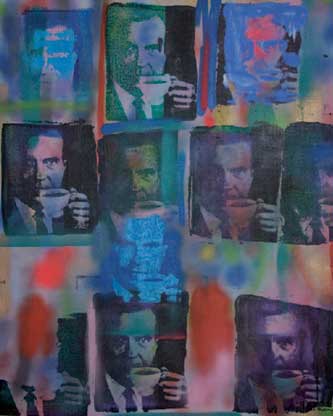 Nixon visions, 1971-74, akryl/serigrafi på duk, 100X81cm.
Välkommen till VERNISSAGE
Fredagen den 29 januari 2010 Klockan 17-20
Klockan 18 inviger Sune Nordgren

Samtidigt presenteras den nya boken om konstnären KjARTan Slettemark ' konsten att falla', ca 275 sidor,
fotografier av Brita Olsson. Carlsson bokförlag.
Release för den nya boken torsdagen den 28 januari klockan 17-18 i galleriet.

GALERIE BEL'ART
Birger Jarlsgatan 2, 114 34 Stockholm
Tel: 08-611 60 52, www.belart.se
Öppet: tisdag-fredag 11-17, lördag 12-16
Utställningen pågår till den 24 febuari.
LJUSFEST KJARTANISTAN

13/12 2009
foto: Brita Olsson
DAGENS
KJARTANISTANSKA
KONST GÖRELSE
DA DI
DA DA
DA DI DA

NATRAJK
KRAMETTELS
KONSTEN GÅR
KONSTEN GÅR ÖVER
KONSTEN ÖVER GÅR
GÅR ÖVER ALLT
GÅR KONSTEN
ÖVER KONST
KONST ÖVER GÅNG

VARA ANDRA
ANDRA VANDRA
VARA VARANDRA
VARA VARANDRAS
VARANDRA
TAR TAN
DAKT AKT
ANDAKT
ANDART TA
AND AKT ART
ART ANDAR
TAR ANDAKT
PLAST
POLYESTER
PASS
PUDEL
PERFORMANCE
PVC
PRESIDENT
GROCESS PROCESS
VARA MEDIA JUNGFRU
VARA KONST
VARA ART
VARA MEDIA
BARA VARA KONST
BARA VARA
GET YOUR
ART IDENTITY
STRAIGHT
OMEN IN NOMEN
KONSTEN FINNS I
NAMNET
I NAMNET FINNS KONSTEN

TA EMOT
KONSTENS
VÄLSIGNELSE
Utstillingsåpning på

Galleri F15


31. oktober 14.00



VEVRINGSUTSTILINGA
30 ÅR!
Stor jubileumsutstilling
18-20 september 2009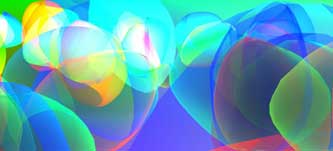 Vevring inviterar til ei stor kunstmønstring der vakre
Vevring skal fyllast med kunst, både inne og ute. Vi tilbyr ein unik oppleving av samtidskunst, kunsthandverk og musikk i eit storslått møte mellom landskap, menneske og kultur. Alle kunstnarar som har stilt ut på Vevringutstillinga er invitert til 30 års- jubileet og 150 har takka ja.
TURBOSEMINAR
Vevringutstillinga som fenomen og kunstformidlar
RETROUTSTILLING I samarbeid med Sogn og Fjordane Kunstmuseum
KONSERT
Lørdag 19.september kl 15.00 med Knut Reiersrud med band
BESTILLINGSVERK - Desibel
KUNSTEN Å FALLE
LESSONS IN THE ART OF FALLING
FOTOGRAFIER AV NORSK PERFORMANCE OG PROSESSKUNST 1966-2009
PHOTOGRAPHS OF NORWEGIAN PERFORMANCE AND PROCESS ART 1966-2009
12.9.2009-3.1.2010
ÅPNING LÖRDAG 12.9 KL 14
FOREDRAG OM SÖRFINNSET SKOLE/THE NORD LAND VED GEIR TORE HOLM OG SÖSSA JÖRGENSEN KL 15
SEMINAR I SAMARBEID MED KUNSAKADEMIET I OSLO HOLDES PA FRITT ORD FREDAG 11.9 KL 10-17

KuRATORER: JONAS EKEBERG OG ELISABET BYRE

BAKTRUPPEN, PER BARCLAY, LENE BERG, JEANETTE CHRISTENSEN, DEN POETISKE TEATER, D.O.R., JOHN ÖIVIND EGGESBÖ, INA ERIKSEN, RIKSEN/FREMME/FÄRÖJ//JÖRGENSEN, MATIAS FALDERBAKKEN/GARDAR EIDE EINARSSON, HILMAR FREDRIKSEN, IVAN GALUZIN, GRUPPE 66, MARIANNE HEIER, ANDREAS HEUCH, MARIANNE HESKE, MARIUS HEYRDAHL, GOKSÖYR & MARTENS, GEIR TORE HOLM,KURT JOHANNESSEN, INGHILD KARLSEN, KONKRET ANALYSE, LAMBRETTA, ANE LAN, VICTOR LIND, ELISABETH MATHISEN, NEW MEANING, WENCKE MÜLEISEN, TOMMY OLSSON, SAMLIV, KJERTIL SKÖIEN, KJARTAN SLETTEMARK, BENTE STOKKE, WILLIBALD STORN, SÖRFINNSET SKOLE/THE NORD LAND, MONICA WINTHER, TORI WRÅNES
FRI INGANG PÅ ÅPNINGSDAGEN, GRATIS BUSS TUR/RETUR BORGGÅRDEN OSLO RÅDHUS/PREUS MUSEUM KL 12/16.30. BERGRENSET ANTAL PLASSER
SlettemarkART 2009
med kunst som brekkstang for endring
Naustdal 5 -7 juni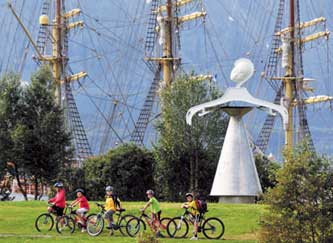 Fredag 5. juni Kl. 18:
Kunstverkstad for born med Karin Grönlund og Marie Grönlund. Instedalen skule

Laurdag 6. juni
Kl. 10-15 Marknad i Naustdal sentrum
Kl. 12-17 "I kjARTans fotefar: Å vekke undring, å skape endring" Minneutstilling for Kjartan Slettemark. Barnehagane og skulane i Naustdal Spelemann Vegard Slettemark: Rosa Velkomen ved rektor Kirsten Friis Opning ved fylkesdirektør for kultur i Sogn og Fjordane fylkeskommune, Ingebjørg Erikstad. Naustdalshallen "Kosmisk Kos". Domus Kjartania, utstillingsopning Arkitekt Bjørn-Are Vollstad, arkitekt Andreas Fadum Haugstad og biletkunstnar Jarle Kvamme "Romleg glede" i bassenget på Naustdal barne- og ungdomsskule. Elevarbeid ved kunst&handverkslærar Nina Masdal og elevar i ungdomsskulen
Kl. 14 V A K. Landskapsinstallasjon Biletkunstnar Magne Vangsnes i samarbeid med ungdomsklubben Rampen Opning ved ordførar Håkon Myrvang "Kulokk og budeie". Naustdal Danseverkstad. Lagunen i Sanden
Kl. 15 Improvisert musikk til eit videopartitur. Trioen BMS (Bjørkø-Maribo-Shepard). Kommunehuset
Kl. 15.30 Miniseminar: "Med kunst som brekkstang for sentrumsutvikling" ved ass. fylkesdirektør for kultur Svein Arne Skuggen Hoff "Om å ikkje vere heime" ved professor siv.ark. MNAL Arild Wåge "Domus Kjartania – ambassade for Kjartanistan i Naustdal?" Arkitektane Bjørn Are Vollstad og Andreas Fadum Haugstad Panel med Svein Arne Skuggen Hoff, Arild Wåge, biletkunstnar Magne Vangsnes, utstillingssekretær i Sogn og Fjordane Kunstmuseum Fridtjov Urdal, dagleg leiar i Sandviksboder kystkultursenter Egil Sunde (prosjektleiar for "Budeie med kjARTanroser"). Kommunehuset
Kl. 19 Kunstkveld i Instedalen skule Spelemann Vegard Slettemark Slettemarkforedraget: "Ondt skal med kunst fordrives". Kunstskribent Harald Flor. Vevringutstillinga presenterer 30-årsjubileet i september. Catrine Andresen Med kunst skal Naustdal samlast. Skal vi skipe eit kunstforum i Naustdal? Åsmund Berthelsen Trioen BMS (Bjørkø-Maribo-Shepard) Festleg samkome med sal av mat og drikke

Sundag 7. juni
Kl. 12-15 "I kjARTans fotefar: Å vekke undring, å skape endring". Minneutstilling om Kjartan Slettemark. Borna i barnehagane og skulane i Naustdal. Naustdalshallen
Kontaktperson:
Rådmann Anna Elisa Tryti, tlf 91890448
Naustdal info: >>>




KjARTan DepARTure
21 maj 2009 (K. Himmelsfärd) kl. 14–sent
Hammarby Artport, Virkesvägen 26, 6 tr
Kjartan Slettemarks videoverk och performance på video.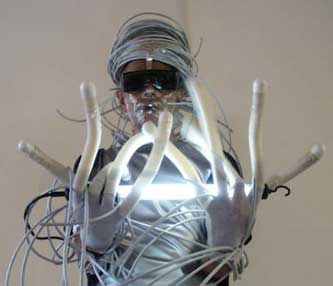 Digitalisman

DepARTure pARTy:
Neon Heart, Scandalites, DJ Mabuze, Xango, och VJ Telefunk + Kjartanistanier
Entré 50:- (endast kontanter)
Tvärbana eller buss 74 till LUMA, gå ett kvarter mot Sickla, ta till höger på Maltgatan, fortsätt upp för trapporna och gå till vänster på Virkesvägen. Man kan också ta buss 2 eller 55 till Barnängen och ta färjan över till LUMA, eller promenera från T-Gullmarsplan.

Kontakt: Mattias Larson 0736 719770, mattias@glimp.se
Karta och mer information: www.hammarbyartport.com
Samtidskonstens Ljusbärare är borta

Läs texter & se bilder ->
21/6 2008 ->
Hjortnäs Handel, Galleri, Leksand
Oktober 2008
Voksenåsen Galleri, Oslo
28/11 2008 ->
Centro Cultural Matucana 100,
Santiago de Chile, Chile
HUMANISTISK KULTURPRIS 2007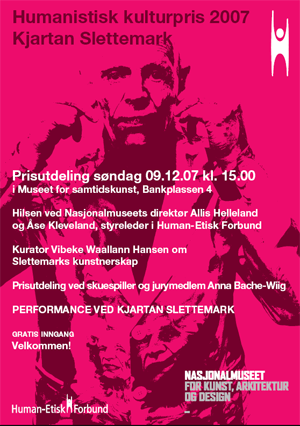 Juryns motivering >>
Tidigare utställningar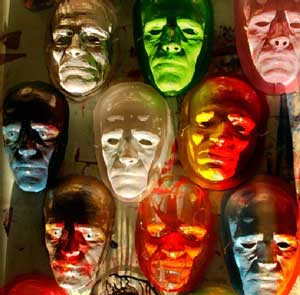 10/11 – 25/11 2007
Stor Liten Retro med Burka
Nationalgalleriet, Gamla stan, Stockholm
Öppet Tors–Fre 12–17 Lör–Sön 12–16
www.nationalgalleriet.just.nu >>

13/10 – 3/11 2007
Teatergalleriet, Uppsala Stadsteater
Vernissage 13/10 13.00-15.00
Öppet Mån-Lörd 12.00-18.00
www.uppsalastadsteater.se >>

6/10 – 6/11 2007
Kjartan himself as Marilyn
Galerie Bel'Art, Stockholm.
www.belart.se >>
Inaugurated by Jan-Åke Pettersson, October 6th >>

A book is published in connection with the exhibition Kjartan himself as Marilyn, at Galerie Bel'Art, 6 October – 6 November 2007. All works have the same title: Selfportrait as Marilyn. Acrylic and silkscreen on canvas, sizes in centimeters, height by width. The edition is 700 examples, and a deluxe-edition of 25 examples, signed and numbered 1–25 each containg a signed painting and silkscreen on paper by the artist.
Graphic Design: Johan von Friedrichs, Slow Fox produktion AB
© Photo: All pictures taken by Kent Belenius
The picture at the back is taken in the studio, Stockholm, June 2007
© Photo page 2, 12 and 13: Hans Esselius
Translation: Anette Lindegaard
Typefaces: Palatino [Adobe] and Berthold Akzidenz Grotesque
Paper: Silverblade 200g
Bookbinder: Carl Svanberg Tryckeri AB
Print: Palmeblads Tryckeri AB, Göteborg, 2007
Download the book as PDF kjartan_2007.pdf
3/8 - 5/8 2007
Naustdal Kunstfestival, Naustdal, Norge.
Budeia
Monument under uppförande.
Färdigställs till Kjartans 75 - årsdag den 6 augusti 2007.
30/5 2007
KJARTAN SLETTEMARK, KJETIL MANHEIM, LASSE MARHAUG Støytrio / Noise Trio
| BERGEN MUSIC POOL Samtidsensemble / Contemporary Ensemble
| BOREALIS LYDSYSTEM DJs
Festspillene og samtidsmusikkfestivalen Borealis har i gjensidig begeistring innledet et samarbeid. Borealis vil bidra med innslag til Festspillene og Festspillene vil bidra til Borealis i årene fremover. Det er i denne anledning Borealis presenterer verdenspremiere for ny mørk støytrio: Kjartan Slettemark (f. 1932) er en kjent norsk politisk kunstner som sa opp det norske statsborgerskapet sitt i 1966. Han lager mørk maskerade sammen med publikum. Kjetil Manheim var trommeslager i det legendariske norske black metal-bandet Mayhem (1983–). Lasse Marhaug står for det beste innen norsk noise i dag og syr spikermatter for anledningen. Det nyoppstartede samtidsensemblet Bergen Music Pool forsøker å gjøre stemningen litt lysere med slagere fra nåtiden. Dirigent: Manuel Nawry.

Satelitt Borealis er kuratert av Borealisfestivalen. Samtidsmusikkfestivalen finner sted 11.–18. mars 2007. Festspillene er medarrangør av konserten med Dansk Radiokor under Borealis 12. mars 2007. Program: Nono, Bent Sørensen, Gabrieli og Castiglioni.
www.borealisfestival.no
The world premiere for a dark noise trio: Kjartan Slettemark (1932) is a well-known Norwegian political artist who renounced his Norwegian nationality in 1966. He makes a dark masquerade along with the audience. Kjetil Manheim was the drummer in the legendary Norwegian black metal band Mayhem (1983–). Lasse Marhaug is at the forefront of today's Norwegian noise, and is sewing a bed of nails for the occasion. The newly-started contemporary ensemble Bergen Music Pool aims to lighten the mood with current hits. Conductor: Manuel Nawry.
17/1 - 13/5 2007
"Attityd" Stockholms Länsmuseum, Diselverkstan, Nacka.



Print
Biography, exhibitions and performances
1932
Born on August 6, on the farm Slettemark in Naustdal, Sunnfjord, in Norway, the youngest of four children.

1945
Before his final year of elementary school, he celebrated his 13th birthday just as the atom bomb exploded over Hiroshima.

1948-50
College in Førde.

1952-55
Norwegian Telecom operator course in Lillehammer. Worked in Otta and completed his military service with the German Brigade in Regensburg. Study tour to Rome.

1952
Worked in Oslo. Evening studies at the Klemetsrud Malerskole.

1956-59
Statens Håndverks- og Kunstindustriskole in Oslo.

1959
Admitted to the National Academy of Art under Reidar Aulie, but moved to Stockholm after a few weeks.

1960-62
Gerlesborgsskolan in Stockholm.

1962-65
Guest student at the Royal Academy of Art in Stockholm.

1963
Interrupted his studies under Lennart Rodhe and moved out to studios on Skeppsholmen with Erland Melanton as his teacher.

1963-65
Participated in exhibitions in Lidköping, Karlstad, Halmstad, Spånga and Norrtälje.

1964
June UKS Spring Exhibition in Oslo.
Refused by the Autumn Exhibition.
Took part in protest exhibition of refused artists.
Course in plastic techniques at the Hantverksinstitutet. His first experiments with the material.
Won a competition for the decoration of a monumental window in the Hallstahammar City Hall. The plastic window was installed in 1966.

1965
May The assemblage "No. I 1965" exhibited as "Picture of the Month" in the UKS showcase in front of the House of Parliament in Oslo.
July The Vietnam picture exhibited in the showcase.
Aug The Vietnam picture was attacked with an axe and received police protection. Later stoned in Stavanger.
First separate exhibition at the Woodstock Gallery, London.
Started teaching at Grundskolan för Konstnärlig Utbildning, Stockholm. Fired in 1968 due to refusal to assess pupils according to a standard distribution curve.
Sept Exhibition in Västervik with K G Nilsson.
Oct Exhibition in Värnamo with Inga Bagge.
Dec Participated in "14 Unge" in Stavanger, Oslo and Trondheim.
1966
Became a Swedish citizen.
Feb Exhibited with "Ung Generation -66".
July Exhibition at Limhamn Konstförening with Jan Håfström.
Sept Exhibition at Liljevalchs, "Contemporary Swedish Sculpture".
Dec Exhibition at Charlottenborg, Copenhagen.
"Nordic Youth Biennale".
Exhibition at Galleri Mini, Stockholm.
1967
March Exhibition at Galleri 66, Stockholm.
May Exhibition at Svensk-Franska Konstgalleriet, Stockholm. "City images".
June UKS Spring Exhibition.
Sept Happening in front of Kunstnernes Hus, Oslo. Norway's first ever!
Happening in Bredäng Public Library, Stockholm.
Two assistants.
Moderna Museet, Stockholm.
"Plastic".
Dec Galleri Observatorium, Stockholm. His second separate exhibition is a total environment, which he inhabits together with Robert Jäppinen. Two plasticising performances, "Symfoni Realista Nr. I og II".
1968
March "A Plastic Opera with Fried Eggs". Happening with Robert Jäppinen at Moderna Museet, Stockholm, during a three-day presentation of international underground avant-garde, "Bombay Free School".
"Symfoni Realista Nr III - diamanten Hué". Happening with Robert at an art festival at the Dipoli University, Finland.
April Happening with Robert at the Department of Art History at Stockholm University, assisted by five students.
May Action at the annual ceremony of the Royal Academy of Art, Stockholm, 13 assistants.
June Anti-militaristic action in Norrtälje, 7 assistants.
July Action with Robert against the World Church Meeting in Uppsala.
Aug "Soot sausage with shrapnel mustard and plastic ketchup". Took over a blown-up hot-dog stand.
Sept Galleri Observatorium, solo exhib. "600 White-and-Black Police Hallucinations in Colour". Multi-media exhibition.
Oct Diagnosed as "mentally insane" by a socio-psychiatrist, prescribed a jar of Hibernal and offered a room at a psychiatric clinic.
Dec Galleri Café Mejan, solo exhibition. "600 White-and-Black Police Hallucinations…"
1969
March Skånska Konstmuseum, Lund. "Underground". Plasticising of audience.
April Charlottenborg, Copenhagen. "Nordisk kunst". "Hibernal splatter" - plasticising of clothes with Robert.
Founded "Högpartiet" (The High Party) which stood for election to Parliament in 1970.
Diagnosed as a "borderline case" by the social security office psychiatrist.
June "Lesson in the Art of Falling". Performance where Kjartan walks the tightrope in a Stockholm park.
Aug Film show at Uppsala University.
Dec Observatorium, solo exhibition. "Kjartan's Mental Unhealth - A Borderline Case".
1970
Jan Squatted in Moderna Museet, Stockholm.
Aug Bogesund prison. Interned for two months. Continuously arranges exhibitions in his barracks - "Radhusrätten".
Nov Observatorium, solo exhibition. "Million Art - Social Rehabilitation".
1971
Jan Krognoshuset, Lund, solo exhibition. "The Art of Falling". Squatted the premises.
Feb Film show at Moderna Museet, Stockholm.
June Nixon posters.
Aug Galleri Aquarius, Honningsvåg, solo exhibition. The exhibition was stolen.
Oct Galleri Cheap Thrills, Helsinki.
Dec Galleri Sen Nin, Stockholm, solo exhibition. "A Thousand and One Nixons".
1972
May Action with Nixon posters at Labour Day demonstrations in Stockholm. Eight assistants.
June Published "Nixon Head Catalogue".
Aug Exhibition at NWT Galleriet, Karlstad, together with Robert.
Nov Exhibition at Göteborgs Konstmuseum. "A Thousand and One Nixons" and "Faces old and new". Performance at the opening in a white dress.
1973
Feb UKS, Oslo. "Nixon Visions".
March Norrköpings Konstmuseum, solo exhibition. "Nixon visions".
May Club 7, Oslo, solo exhibition. "Nixon Visions".
1974
Feb Exhibition of "Nixon Visions" in Umeå. Jan Horne started on his film about Kjartan. First version censured by NRK. Second version shown in 1978.
March Arbetets Galleri, Malmö, solo exhibition. "Nixon Visions". Graphic Triennale at Liljevalchs, Stockholm. Passport with Nixon photo issued and stamped. Performance as fisherman at the International Art Fair in Basel. Later performed at Grafikhuset, Stockholm, and Linds Konsthall, Lund, with Sture Johannesson.
July Passport is exhibited in the press. Sweden's six mayor daily papers had the passport photo on the front page.
1975
Feb Poodle performance at Liljevalchs, Stockholm. Submitted himself as a work of art to the Spring Exhibition.
March Poodle performance at Sture Johannesson's exhibition at Galleri Legèr, Malmö. Poodle performance at inauguration of Malmö Konsthall. Poodle performance at Høvikodden Kunstsenter, Oslo.
June Poodle performance at the International Art Fair in Basel.
Aug Poodle performance at Liljevalchs during one of Olle Granath's tours of the Moderna Museet collection.
Sept Kjartan opened his own "Galleri Konst". The first exhibition was STOP-KONST, KONST-STOP". Video.
Dec Poodle performance at the French Embassy in New York. "The Art of Wagging the Tail".
1976
Jan Poodle performance at the inauguration of the artist's magazine "Picture Newspaper" in New York.
Feb Galleri Konst. "Transvisions". Exhibited Picture Newspaper. Polaroids.
June Kalvöya festival, Oslo. Posters.
Renamed his gallery "Moderata Museet".
Nov Moderata Museet. Poster exhibition.
Dec Moderata Museet. "Konstitoriet" (Delicartessen). Until March 1977.
1977
Feb "Nixon Visions" and the passport included in the one-year tour of an exhibition arranged by the collective Gruppa Ljunej in Yugoslavia.
Mar Moderata Museet closed until October after fascist activists smashed windows with stones.
1978
Feb Spring Exhibition, Liljevalchs. "Kotteriet".
Video performance with Annie Hamburger.
Sept Autumn Exhibition, Kunstnernes Hus, Oslo. Vietnam picture and passport.
1979
May Moderna Museet, Stockholm. "Children and Video".
June Kulturhuset, Stockholm. "Norwegian 70s - Tendencies". Kjartan's contribution was "A Tutanchbomanic Cultural Excavation" (alluding to the conservative party leader G Bohman). Food, pinecones, video and polaroids.
July Førdehuset, Norway. "Children and Video".
1980
Feb Fotogalleriet, Oslo. Polaroids.
Gallerit, Stockholm. Passport and IDIOT-cards.
May Norrköpings Konstmuseum, solo exhib. "LOOK I SEE". Video - Polaroids.
Aug Monumental ornamentation for Høyanger Rådhus consisting of 25 laminated Polaroid prints.
Oct Autumn Exhibition, Oslo. Video - Polaroids.
Nov Kunstakademiet, Oslo. Guest lecturer in video art.
1981
Feb Studio Teatro Galleria, the Culture Palace, Warsaw, solo exhibition. Polaroids.
1982
July The Norwegian people donated the Vietnam picture to Nationalgalleriet, Oslo.
1983
Jan Folkets Hus, Årsta. Group exhibition.
July Television programme on a Swedish national channel: Fantasiöppet TV2, Ivideohuvet på en konstnär – Individeohead.
1984
Dec Galleri Café Vära, Oslo, solo exhibition.
1985
June Dagen i Hagen, Oslo, an outdoor event.
Nov Stockholm International Video Art Festival, Kulturhuset, Stockholm.
Representative of historical and contemporary video art.
Live ART video performance, "Chroma-key Identity Blue".
1986
Feb Stockholm Independent Art Fair.
Flower art sculptures.
"Garbage Fashion Show".
March Galleri Helium, Paris. Installation with flower art and art video show.
March Hotel Rex Art. Performance, Garbage Fashion Show, Art en March.
May Toulouse. Exhibition and performance, Art Garbage Fashion Show.
July Sola Art International Festival, Norway.
Exhibition at Sola Strand.
Art Platform. Performance, "Art and Garbage Fashion Show".
Aug Kongeparken, Stavanger, Norway. Creative project for children.
Sep Stockholm Mobile, Clothes as characterisation, group exhibition.
Sep PS1 Event, Augustendal, Stockholm. Performance, "Garbage Fashion".
1987
March Galleri Fenix, Örebro. Solo exhibition, garbage collage, flower art sculptures. Video workshop.
April Art Garbage Fashion Show. Skärholmen Cultural Committee and Business Association.
May Sola Vidaregåede Skola, Norway. Retrospective, creative work with children.
Oct Performance, "Konsten går" (Art Goes), Inauguration of Art Week, Örebro.
Oct Performance, "Art Spraying", Örebro Länsmuseum.
Dec Galleri Engström, Stockholm. Solo exhibition, flower art, garbage collage, sculptures, video installation.
1988
Feb Exit Stockholm, live video performance.
March Galleri F15, Norway. Video festival, live video performannnce, art video.
April Galleri S:t Olof, Norrköping. Solo exhibition, flower art, garbage collage, sculptures.
May Fylkesgalleriet, Förde, Norway. Solo exhibition. Flower art, garbage collage, video, sculpture, Helicopter-Performance.
May Awarded the City of Stockholm Honorary Prize for his artistic oeuvre.
June Kellerman Art collection. Dress in art, works by nine artists.
Dec Konsthögskolan, Stockholm. Art-88. Gestalt performance.

1989
April Uppsala University. Live Video Performance, Art Spraying.
May Galleri Sveger, Glasnost Segerkonst (Victory Art). group exhibition.
June Sandvikens kulturfestival. Performance, "Art Spraying".
Aug Vadköpings Örebro konsthall. Installation, "Videoandakt" (Video Eucharist).
Oct Sveagalleriet, Stockholm. "Utsökta kroppar" (Exquisite Bodies). group exhibition.
1990
Jan Drammens Kunstforening, Oslo, Norway. Solo exhib. Vacuum icons.
Feb Wasahallen, Stockholm. Black Light Performance.
March Muu ryy Galleri, Helsinki. Solo video exhib.
Galleri Mallander, Helsinki. Solo exhibition. Retrospective.
March Galleri Sveger, Stockholm. Solo exhib. paintingss and objects.
June Smålands Konstarkiv. Joint exhib. "Utsökta kroppar" (Exquisite Bodies).
Oct Cultural seminar, Förde, Norway. Exhib. at Fylkesgalleriet.
1991
March Galleri Furst & Sörensen, Oslo, Norway. Retrospective and new art. Camille Colette Konst.
May Trondhjems Kunstforening, Norway. Joint exhib.
TMW Festival, Trondheim, Norway. Performance.
June Trondelags Kunstnerscenter, Trondheim, Norway. Solo exhib.
June The Allende Museum, Santiago, Chile. Swedish protest art to Chile.
Oct Midsommargården, Stockholm. AGY, Hägersten Art Society. Joint exhib.
Dec Gallery VYY, Stockholm. Rotating Christmas smorgasbords.
1992
Jan-Feb Galleri Plaisiren, Hässelby Palace. Artists living around Mariatorget in Stockholm.
Feb Östersund. Seminar at the art college.
Salon Municipal de Exposiciones, Montevideo, Uruguay. Retrospective solo exhibition.
May Trondhjems Kunstforening, Norway. Joint exhib. of the Museum's collections.
Nov Guest on Aschberg chat-show. Performance Landstingskubism (County Council Cubism).
1993
March Stockholm International Art Fair. Galleri M, daily video performance.
Main Greenhouse, Rosendal botanical gardens, Stockholm. Dennispaketet går upp i rök (The Dennis Traffic Scheme Goes Up in Smoke). Joint exhib.
Mar-Apr Galleri M, Stockholm. Solo exhib.
Nov-Jan Teatergalleriet, Uppsala Theatre. Solo exhibition.
Nov Andalusiska hunden, Stockholm. Kjartan's sculptures, photos by Diana Duhalde.
Dec Konstreservatet S:t Erik. Joint exhib. Opening performance.
1994
May Galleri M, Stockholm. Joint exhib.
Mejeriet, Naustdal, Norway. Solo exhib. Retrospective performance, "Art Spraying".
Tivoli, Kungsträdgården, Stockholm. Exhibition.
June Haugesund, Sogn och fjordane. Purchased artworks in small retrospective exhibition. Performance, Art Spraying.
Nov The Dept. of Botany, Stockholm University. Inauguration of artistic decoration in the glass cabinet purchased by the National Public Art Council.
Dec Galleri Mocca, Göteborg. Solo exhib. sculptures.
1995
March Stockholm International Art Fair, Galleri M, One Man Show, sculptures, graphic works.
June Galleri c/o, Oslo. Solo exhibition, sculptures.
Aug Galleri Tomarps Gård, Kristianstad. Solo exhibition, sculptures, graphic art.
1996
June Millesgården, Stockholm. Solo exhibition of vacuum icons, graphic art, outdoor installation, "Garden of Eden of Sweden".
July Millesgården, Stockholm. Performance, "Kjärringa med staven", (The Hag with the Staff).
Sep Bergen University. Performance, "Kjärringa med staven" ((The Hag with the Staff).
Sep Galleri s.e., Bergen, Norway. Solo exhibition, sculptures, vacuum icons, graphic art.
Nov Galleri Agneta Kallur, Stockholm. Solo exhibition, sculptures.
Dec Sandnes Kunstforening. Solo exhibition.
1997
Feb Presentation of a sculptural installation, "Sentralborddamerne og Kjartan" (The Central Switchboard Ladies and Kjartan), at the Telenor head office in Oslo. Purchased by Telenor, Oslo.
Feb Inauguration of the sculpture "Den lilla harpan" (The Little Harp) in the Norwegian House of Parliament, Oslo. Performance, Harp Art, together with Arne Nordheim and Norwegian MPs.
Drammen Kunstforening, Solo exhibition, vacuum icons, graphic art, "Kjärringa med staven" performance.
July Fylkesgalleriet i Sogn och Fordane, Förde, Norway. Solo exhibition, sculptures, cacuum icons, graphic art, "Kjärringa med staven" performance.
Sep Galleri 54, Gothenburg. Solo exhibition, sculptures, "Kjärringa med staven" performance.
1998
Feb "Come Closer", '90s Art from Scandinavia and its Predecessors, group exhibition shown at Liechtensteinische Staatliche Kunstsammlung in Vaduz, Nicolaj Museum in Copenhagen and the Ludwig Museum in Budapest.
March "Hjärtat sitter till vänster" (The Heart is to the Left), group exhibition of Swedish art 1964-1974, Göteborgs Konstmuseum, Luleå Konsthall, Uppsala Konstmuseum and Södertälje Konsthall
April The Astrid Lindgren Children's Hospital in Stockholm. Scultural installation, "Världspremiär" (World Premier), purchased by Stockholm County Council.
July Bodö Kunstforening. Solo exhibition. Art from the '80s and '90s. "Kjärringa med staven" performance.
Sep Stavanger Kunstforening, Stavanger. Solo exhibition, sculptures, "Kjärringa med staven" performance.
Sep Stockholm Cultural Capital 1998. "No One's Dog", Moderna Museet.
Oct Stockholm Arkipelag, Nordiska Museet. "Swedish Mess".
Nov Tim Galleria, Sofias Skafferi, Stockholm. Solo exhibition.
Dec Södertälje Konsthall. "Juldyrkarna" (The Christmas Worshippers). Group exhibition, sculptures.
1999
March Galleri Christian Dam, Oslo. Solo exhibition, sculptures.
June Haugar, Vestfolds Kunstmuseum, Tönsberg. Retrospective exhibition.
Nov "Diáspora", Oviedo, Spain, International Art Meeting. Sculpture installation at Campo Amor, and chess performance on the Cathedral Plaza.
2000
June Uppsala International Contemporary Art Biennial. "Kjärringa med staven" performance.
Sep Sunfjord Kunstlag, Förde. 25th anniversary, group exhibition. "Digitalisman" performance.
Autumn exhibition 200, Bergens Kunstmuseum. Sculptural installation, "Digitalisman" performance.
2001
Jan Stockholm International Antiques Fair, Sculptural installation, "Digitalisman" performance.
Feb Sandefjord Kunstforening. group exhibition.
March Bahnhof Stockholm. "Digitalisman" performance in connection with the inauguration of Bahnhof's IT server hall.
May Eikaasgalleriet, Jölster. "Till bords" (At Table), group exhibition.
June European Conference on Art and Politics, Hotel Bristol, Oslo. "Digitalisman" performance.
Sep Skulpturens Hus, Stockholm. Sculptural installation. group exhibition.
2002
jan Haugar Vestfold Kunstmuseum, Tönsberg, Norge " Bodies " solo show
sep Steninge Slott, Märsta, Stockholm, retrospective exhibition with Odd Nerdrum
dec Trans-Art, Trondheim, Norge "bodies" solo show "Helt om konst" performance
2003
APRIL Studio ALMA, Stockholm, performance "Drop in destruction"
may Haugar Vestfold Kunstmuseum, Tönsberg, Norge, retrospective solo show, on-going until may 2006
2004
FEB Stockholm Art Fair, performance "Marilyn"
march Trondheims Kunstmuseum,Norge retrospective solo show
may Moderna Museet, Stockholm, Moderna by night, performance "Kjartanistan" and "Digitalisman"
may Rydöbruks Konstnärsby, Halland, "4 kanter" group exhibition performance "Digitalisman"
july Sogn og Fjordarne Kunstmuseum, Förde, Norge, retrospective solo show
nov Haninge Konsthall, Stockholm, "Attityd" group exhibition, performance "Marilyn"
NOV Candyland, Stockholm, performance "Usch Bush"
2005
feb Norrtälje Konsthall, Norrtälje, "Attityd" group exhibition, performance "Marilyn"
april Norrköpings Konstmuseum, Norrköping, performance "Digitalisman"
may Candy Tour, Stockholm, performance "Video Treatment"
sep Vevring, Norge, group exhibition, performance "Digitalisman goes Medicinman"
SEP "A Canon after Munch" Kjartan was elected as one of the 10 most important artists in Norway after Munch.

2006
feb Candyland, Konstnärshuset, Stockholm, "Mini-Market", group exhibition Stockholm Art Fair, Galerie Bel´Art
may Galerie Bel´Art, Stockholm, group exhibition
june Hå Prästegård, Jären, Norway, retrospective solo show, performance of "Digitalisman goes Medicine Man"
aug Festival exhibition, Steinker Jazz Festival,Norway, performance of "Digitalisman goes Medicine Man"
aug Ålesund Kunstförening Ålesund, Norge, retrospective solo show performance "Digitalisman goes Medicinman"
sep Bomuldsfabriken Arendal Norge, retrospective solo show
oct Jubileumsutställare Konstnärsklubben Stockholm
oct Norska Kyrkan Stockholm, group exhibition
nov Sollentuna Konsthall, Sollentuna "Attityd" (Attitude) group exhibition
2007
JAN Nacka Konsthall, "Attityd" group exhibition
FEB "Supermarket" Candyland, Konstnärshuset Stockholm, group exhibition
FEB Stockholm Art Fair, Sollentuna, Galerie Bel`Art, group exhibition
APRIL Laholms Teckningsmuseum, Laholm, group exhibition
MAY Borealis, Bergen Festspel" Stöjkonsert, performance of "Marilyn goes Medicinman"
AUG Naustdal Kommune, Norge, Kjartans75'th birthday, retrospective exhibition at three venues in Naustdal Inauguration of the sculpture "Budeia", performance of dervish dance around Budeia.
OCT Galerie Bel`Art, Stockholm, solo show, "Kjartan himself as Marilyn"
OCT Teatergalleriet Uppsala, solo retrospective
OCT Operatingplace PUB, Stockholm, group exhibition & Marilyn installation in one of PUB's shop windows
NOV Nationalgalleriet Stockholm, solo retrospective, performance "Give the Burqa a Face"

2008
JAN Tensta Konsthall, Stockholm, performance "Kjartan as a Poodle"
FEB Stockholm Art Fair, Sollentuna, Galerie Bel`Art, group exhibition
JUNE Agneta Kallur Galleri, Hjortnäs, solo retrospective, performance, raising the Kjartanistan midsummer pole and dancing around it.
OCT Vallentuna Bibliotek, Vallentuna, solo show Artist of the Month.
nov Centro de Arte Matucana 100, Santiago de Chile, solo show
nov Nationalgalleriet, Stockholm, Christmas exhibition
2009
MAJ HAP Hammarby Art Port, Stockholm 'Kjartans DepARTure', Films and videos by Kjartan
JUNE Naustdal Kommune, SlettemarkART 2009, with art as a bargepole for change
SEPT Preusmuseum, Horten, Photographs of Norwegian Performance and Process Art 1966-2009
SEPT Vevringautstillningen 30 år, Vevring. Anniversary exhibition, group exhibition
OCT Galleri F15, Moss. Bendik Riis BAND, group exhibition
NOV Book release, Oslo. Kunsten å falle – 40 år med Kjartan (The Art of Falling – 40 years with Kjartan)
by the photographer Brita Olsson, Skald Norway and Karlssons Bokförlag Sweden

2010
JAN Galerie Bel´ART, Stockholm. Book release, Konsten att falla – 40 år med Kjartan (The Art of Falling – 40 years with Kjartan)
by the photographer Brita Olsson, Karlssons Bokförlag Sweden and Skald Norway
JAN Galerie Bel´ART, Stockholm. A tribute to Kjartan Slettemark, selected works from Kjartan's oeuvre
FEB Haugar Vestfold Kunstmuseum. Holy Toy, sculptures, group exhibition
JUNE Sölvberget Stavanger Kulturhus, Stavanger. Holy Toy, sculptures, group exhibition
JUNE Bomullsfabriken, Arendal. Bendik Riis Band, group exhibition
SEPT Kalmar Konstmuseum, Kalmar. Swedish Conceptualism, group exhibition
OCT Galleri Voksenåsen, Oslo. "Grenselös" jubilee exhibition, group exhibition
NOV Karavane, Oslo. Book release, Kjartan Slettemarks Nixon Visions av Boel Christensen-Scheel

2011
MARCH Steinermusèet, Oslo. Retrospective Experimental film & video art in Norway, part 1, organised by Atopi
MAY Vestfossen Kunstlaboratorium, Galleri Star, Vestfossen. Kjartan Slettemark – Om verden gjenom kunst
MAY Jämtlands läns Konstförening, Jamtli Östersund. Kjartan i stan, Retospective
OCT Museo de la solidaridad Salvador Allende, Santigo Chile. Operaciòn verdad o la verdad de la operaciòn, group exhibition
OCT Fotografins rum, kommendanthuset, Malmö Musèer. Grafik älskar fotografi, group exhibition
OCT Naustdal Kommune, Naustdal. SlettemarkART 2011, Stadutvikling med kunst og kultur som verkemiddel

2012
JAN Varberg Konsthall, Kulturhuset Kommendanten, Varberg. Konst är dyrbarare än korv (Art is worth more than sausages),
group exhibition
UPCOMMING EXHIBITIONS:
2013
SEPT Kjartan Slettemark – The Art of being Art, retrospective exhibition, Museet för Samtidskunst, Oslo, Norway
Sep 13 2013 – Feb 9 2014.
Kulturhuset Stockholm Jun-Sep 2014